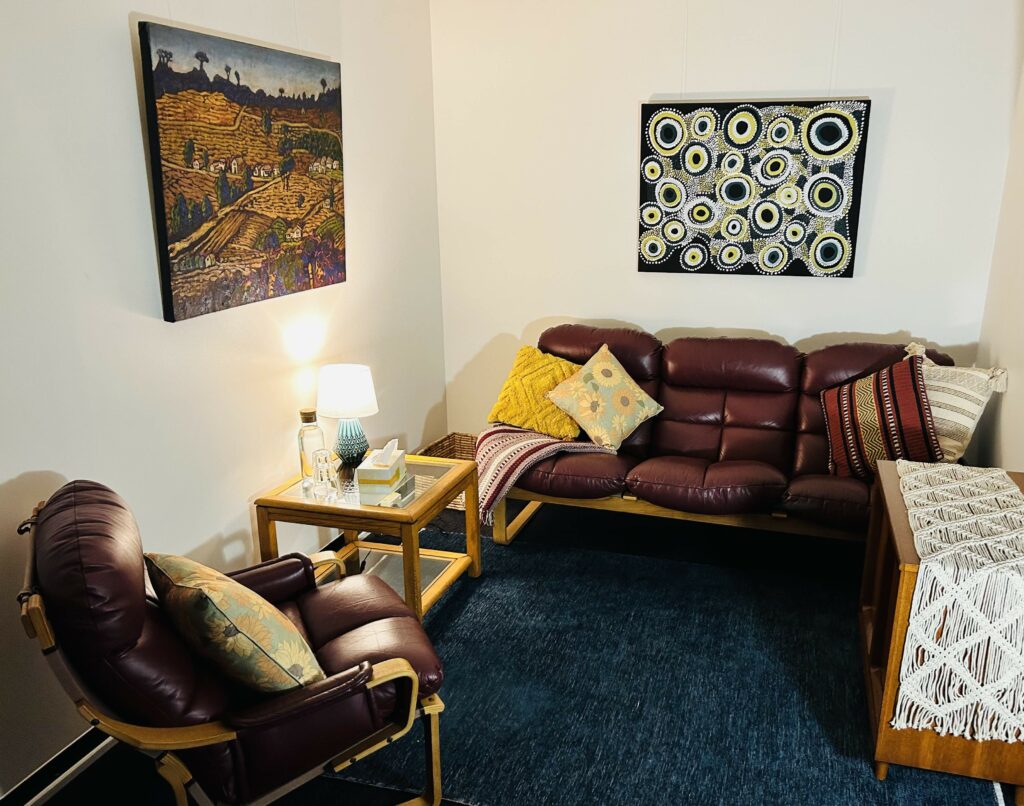 For most of the year I work from my private consultation room at 410 Elizabeth Street in Surry Hills in central Sydney, just a few minutes walk from Central Station. Appointments are available during through weekday days and evenings as well as on Saturdays during the day. If you are seeking a face to face appointment, you can schedule a time to meet in person for a confidential discussion about your circumstances and expectations.
You don't need a referral to see me unless you are seeking the Medicare rebate on the cost of the appointment. If you are not seeking the rebate you can contact me directly to arrange a time. The best way to get in touch is by sending an email but you are also welcome to call me on (02) 8006 1122. I am usually unable to answer while I am in appointments but will always try to call you back within 24 hours, unless it is a weekend. Read on for information about Medicare rebates and Health Fund rebates.
Medicare Rebates for Mental Health Services
As an Accredited Mental Health Social Worker, I am also a registered Medicare Provider. If you would like Medicare to reimburse some of the cost of the appointment, you will need to visit a GP first. Your GP will determine whether you are eligible for to receive the rebate and ask you about your mental health. Medicare rebates are available for mental health services provided you have a diagnosed mental health condition. These include conditions like Depression, Anxiety, Panic Disorder, Obsessive Compulsive Disorder, Phobias, Bipolar Disorder, Adjustment Disorder, Sexual Disorders and Drug & Alcohol Use Disorders amongst others. Once you have been referred by a GP or psychiatrist for treatment, you can receive a rebate for up to 10 appointments per calendar year under the Better Access to Mental Health Care initiative.
If you do not have a GP or are seeking a GP for a particularly sensitive issue, please contact me as I work with medical practices local to my consultation rooms and can provide you with details of appropriate doctors.
Health Fund Rebates through Private Health Extras Cover
From 1 April 2017, members of Teachers Health Fund, UniHealth and Nurses and Midwives Health with top extras cover can claim a benefit for face to face counselling consultations or focussed psychological strategies sessions.
You don't need a referral to meet with me if you are claiming on your health fund but please advise me in advance so I can prepare your invoice correctly. If you are not sure whether your fund will provide a benefit, contact the fund and ask them. You can let them know that these other funds are paying benefits for my services.
It is not possible to receive both the Medicare rebate and a benefit from your health fund for the same session.
Fees for Mental Health Counselling and Narrative Therapy
Fees are payable at the time of the appointment by cash, bank transfer or credit card. For more information, take a look at the fees page.