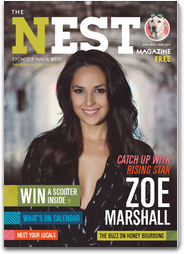 When her partner of 7 years announced over breakfast that he was moving out, Mia* was more in shock than anything else. The heartbreak came later.
"Everything seemed fine between us. I didn't understand why he was leaving. I knew I was upset, but I wasn't going to let myself sit around being miserable."
Trying to put the relationship behind her, Mia quickly started dating and found she had no problem meeting men. But the relationships were short-lived and, in her words, tumultuous and disappointing.
"I was on a rejection roller-coaster and I couldn't get off. I was even telling myself that it was my fault for meeting these guys."
After several months Mia stopped going out and her frustration turned into depression. She realised she was not yet over the breakup and decided to find a counsellor.
According to the Australian Bureau of Statistics, one in three first marriages end in divorce. Whether married or not, leaving a relationship can be one of the most stressful and devastating life experiences to endure. Feelings of hurt, loneliness, regret, powerlessness and anger are quite normal in these circumstances.  For Mia, separation was sudden and final, but many couples have months of instability before they decide to go their own ways. Whatever the circumstances, breakups can be tough and emotional.
There is no standard formula for recovering from separation but it is important to look after yourself physically and emotionally. Getting enough sleep, eating well, exercising and a balance of work, rest and play can all make a difference. Isolating yourself and withdrawing from other people is usually not so helpful.
Above all, talking about feelings and emotions is one of the best ways to manage stress and overcome heartbreak. Many of my clients fear their friends will tire of listening and have sought out counselling for an impartial perspective. Your GP should be able to refer you to a suitable practitioner. Whatever you decide, don't be afraid to ask for help.
For Mia, online counselling was a game-changer.
"The Skype counselling sessions let me explore what I wanted in a relationship instead of trying to meet someone else's expectations. I went from blaming myself to taking charge of my life. Now I respect myself more".
If you're struggling with separation or relationship issues and want to get your life back, contact me now to schedule a consultation. Make a webcam, instant message or email exchange appointment and start recovering today.
This article originally appeared in The Nest magazine in May 2013.

*name changed for privacy reasons